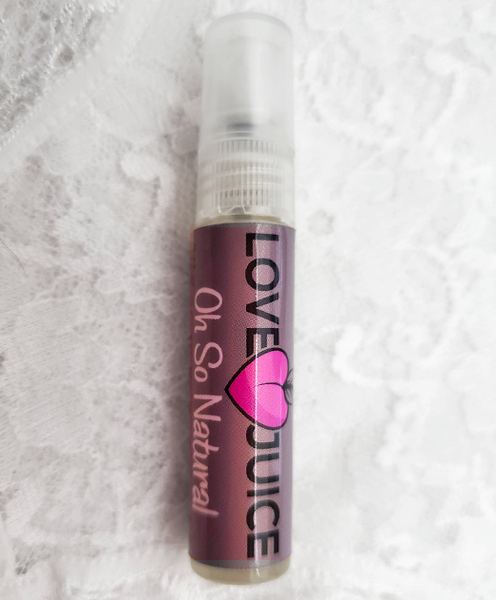 Oh So Natural "Dirty" Panties Spray
Attention Love Juicers! Due to COVID-19 safety procedures, please allow 3-5 days for order processing. You will receive a notification once your order ships. 
The mother of all Love Juice scents, this is the pure essence of woman—warm and musky, with a touch of clean, salty sweat. She's got a well-trimmed runway and legs that go on for days. Picture the new yoga instructor at the gym, or the stranger you met while picking out melons at the Farmer's Market.
Use Love Juice along with your favorite dirty magazine, porn, or during virtual reality sex for the ultimate multi-sensory experience! For best results, do not smell directly from the bottle! Instead, spray the desired amount of Love Juice on your favorite panties or toy and let it soak in. As it dries it gets better and better, so you can enjoy your dream girl's scent for days!
For tracking information, choose First-Class Mail Package at checkout. NOTE: We do NOT offer expedited shipping!
Ingredients: Dipropylene Glycol, Scent. For external use only. Keep out of reach of children.